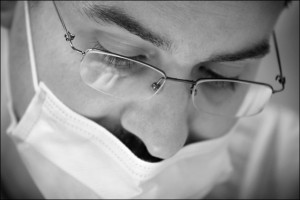 Ryan A. Estelle, D.M.D. Dr. Estelle is now in his 11th year providing dental care in Collegeville. Our state-of-the-art office is spacious and provides a comfortable environment for you while you're in the chair. Our patient rooms all have televisions to keep you occupied. We run on time, and that means you'll run on time. We believe your time is as valuable as ours.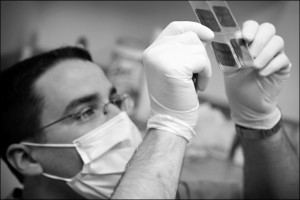 Dr. Estelle spent his first year practicing part-time both in Ambler, Chestnut Hill, and Collegeville in the evenings while he was completing his residency. Dr. Estelle began his full time practice in Collegeville in June of 1999. Working one year with the previous dentist Dr. Estelle began transitioning the practice towards his practice style and ownership in January of 2000. Due to the growth of the practice, Dr. Estelle moved the practice to it's current location in May, 2005.
We're happy you've arrived at Collegeville Dental.com. Whether you're an existing patient or a potential patient, we welcome you.